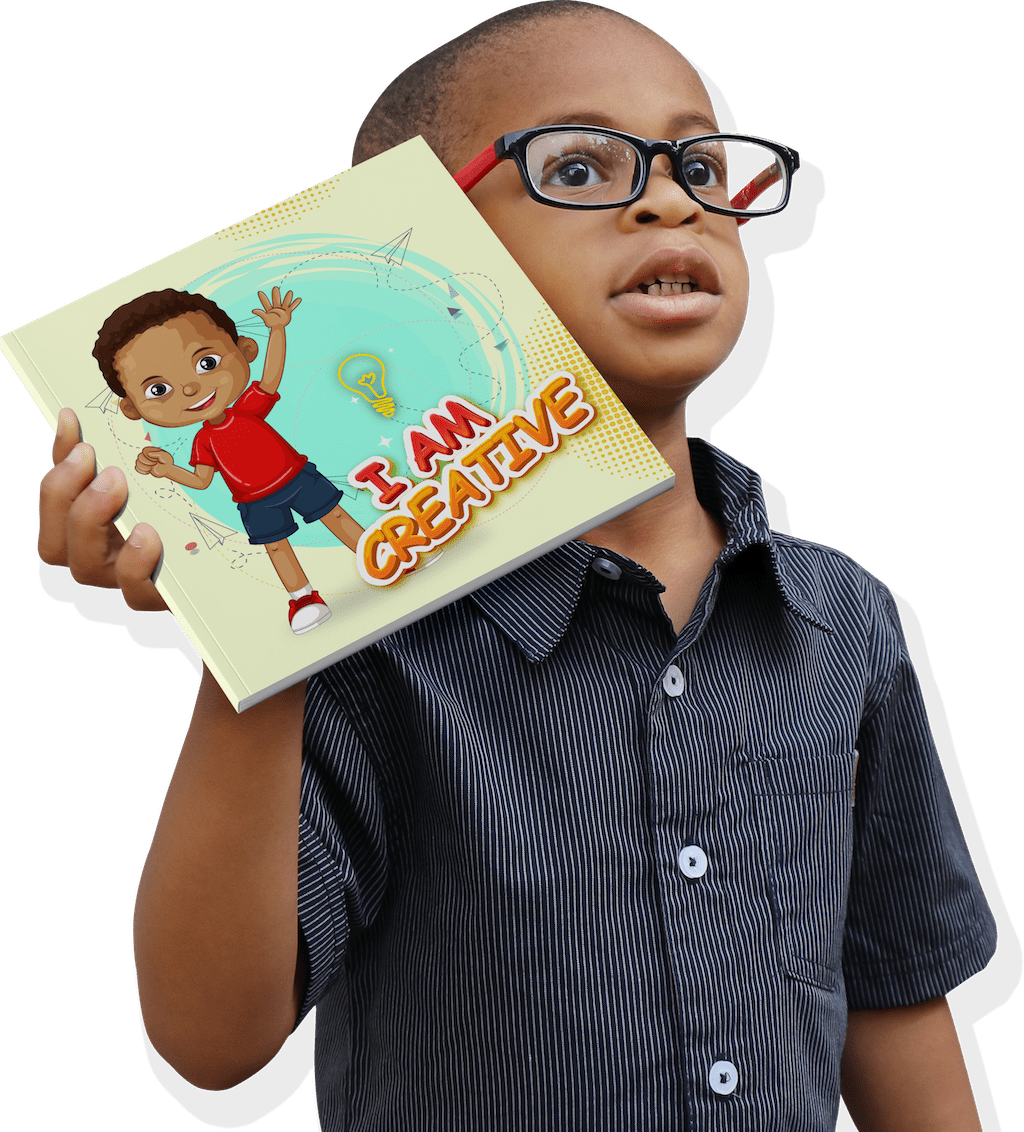 Did you know that creative thinking is now the #1 skill needed in the workforce? Well my 'job' right now is to play, explore, imagine and have creative experiences every day. I shared my creative experiences with you in my new book, I AM CREATIVE. I hope you like it!
Hello!
I'm Shawn "The Creative Kid"
I am here to help America be more creative! This fun book has the 16 ways I show creativity throughout my day. You will see what I do and how I think and it will remind you of what your little ones do too!  It can help you be more creative as well. We all are creative and we are excited to share our journey!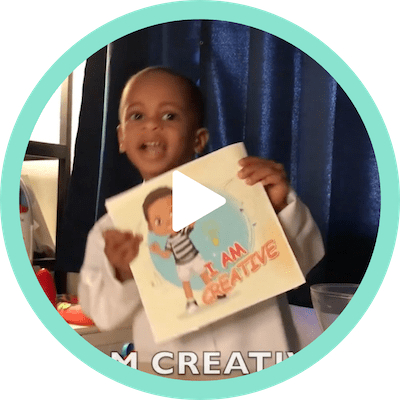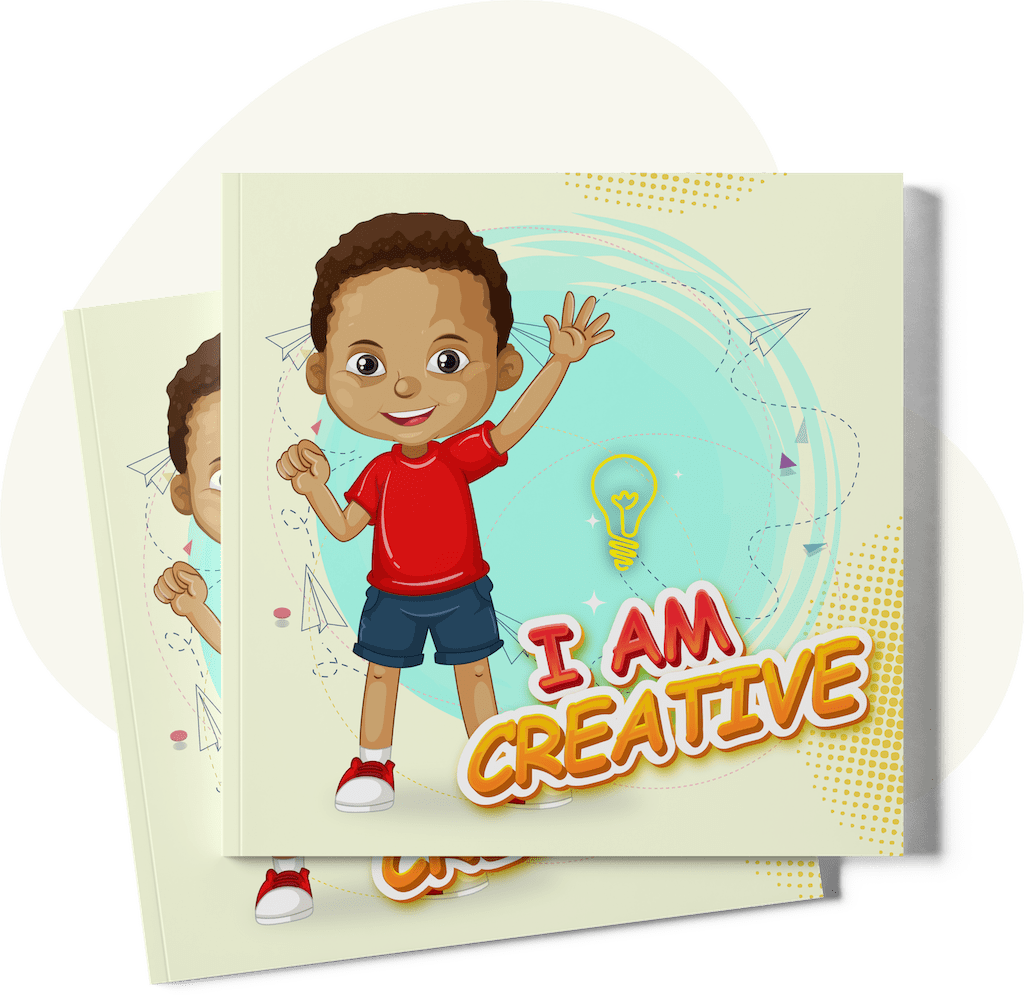 Parents, Teachers, and Caregivers
Incorporates the 16 Diamond Tool of Creative Thinking
Even though children harbor these creative abilities innately, you can still strengthen these skills within them and redevelop them within yourself. Here are some of the tools you will learn and use:
'I Believe' (Foundational Beliefs Systems)
Do you believe they are creative? The first step to improving creative thinking is to understand what creativity is, know how to develop it and believe THEY ARE CREATIVE! So are you!
Return to the 'Wonder Years' (Curiosity)
Children arrive on Earth very curious but this vital skill for creative thinking lowers with familiarity and routine. Improve their desire see beyond convention. Learn how to ask better questions and discover how the most awe inspiring ideas come from the most mundane of objects.
Paying Attention Pays Off (Sensory Observation)
Creative thinking arises from knowledge. Through observation of the senses (sight, sound, taste, touch, smell) and cognition, they are able to increase the amount of data available for creative thinking. Strengthen their senses and multisensory experiences for more connections within their brains and across subjects.
My Creative
Journey
My experiences build my brain and I want to share them with you! My mommy, Genein Letford, will show you how you can do things to build your brain too!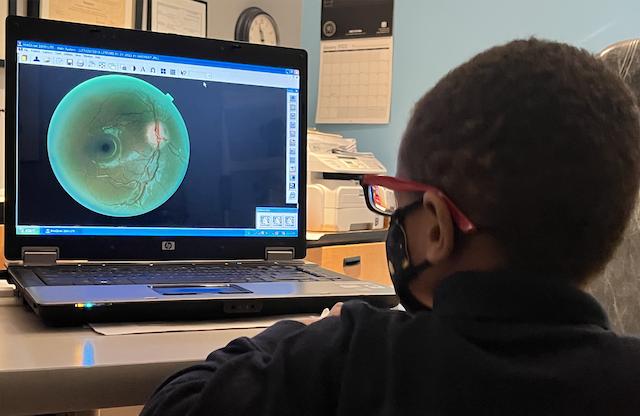 More Than Meets The Eye
I went to the eye doctor and saw the inside of my eye! Wow! He also showed me where my brain was! This doctor was very very nice and explained how my eye works! The more I know, the more information I can use for my creativity!
-Shawn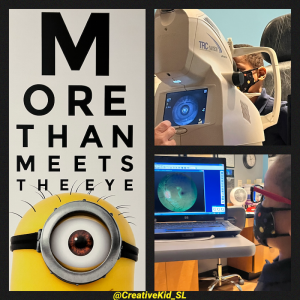 Parent, Teacher and Caregivers,
We all know that for a child, finding new experiences isn't that difficult. Make an attempt and the new is everywhere for a toddlers. Things that seem mundane to you is new and exciting to them. This is what happened to me as we took Shawn to the eye doctor.
I have frequented the eye doctor's chair since childhood. My eyes are really bad (-13 and -8.5) so I know the ins and outs of the ocular visit. But this experience was quite different. This amazing doctor didn't do what my other doctors did. Instead of doing all the tests and then sending us along our way, he explained to Shawn what he was doing, why he was doing it and he actually let Shawn and myself SEE the results.
Shawn had the new experience of seeing the inside of his eye.
The doctor explained that he can tell whether a person has diabetes, high blood pressure, or even detect the cholesterol levels JUST by looking at this picture of the inside of the pupil. Fascinating!!
Shawn also saw his own BRAIN!! You can see your brain through the pupils of your eye!!
This experience made me realize an important point about my own creative growth.
Something that I considered routine and mundane, like a doctor's visit, could turn into a new novel learning experience that blows my mind, (like seeing my son's brain!!).
It's all about reframing the experience, being curious and hopefully having the expert in the room be a teacher as well. Since openness to new experiences is the #1 indicator of a highly creative person, this is certainly an area I continue to work on. Having new AHA moments are a must. I wish to have just as many as my son who's only been here for three years.
Both Shawn and I were blessed to have a new creative experience that we can use for future creative ideations.
He had a new experience but I had the beauty of finding the miracle in the mundane.
Instead of having a mundane Monday, let's have a Happy Miracle Monday. There are miracles ALL around you ALL the time. More than meets the eye! 😉
Genein
#InterculturalCreativity #Miracles #eyeVisit #eyes #Vision
Intercultural Connections!
My friends are from all over the world and give me many ways to think about my fun times! - Shawn
Does your child's library have books where the main characters are from various backgrounds?
This is an important question because we now have neuroscience research that shows, the amount of intercultural exposure a child has in their formative years greatly affects their cultural competence in their adult years. They're directly connected.
In today's book market, there are lots of literature that feature main characters from various backgrounds but that was not always the case for adults today.
Shawn now has books in his library that feature Americans of many ethnic descents and occupations as well as characters from Asia, Sri Lanka, Africa and Latin America.
And now 'I AM CREATIVE' is on that list.
Shawn is showing these other children that there are people who look like him, who love to invent, sing, play, be curious and are brilliant.
He's showing them Intercultural Creativity®.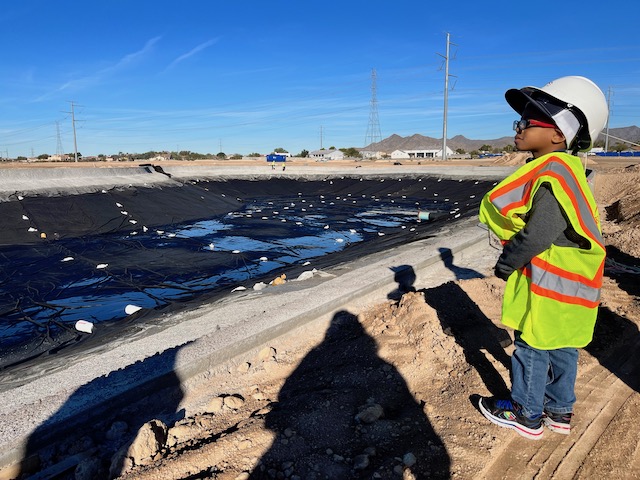 Sprinkle It!
Yay for sprinklers!! We love having new experiences.
I am so happy to the city of Buckeye for showing me how the sprinklers work at the park! I had a great time seeing new things. I even got to see the lake before it is done.
I can't wait till it's finished next year!
Thanks Park and Rec of Buckeye! I had a blast!
Diamond CAFFE Creative Tip
Experiences change the brain.
The number one indicator of a highly creative person is openness to new experiences. We intentionally try to schedule new adventures throughout our month.
But this was unexpected.
Just by introducing ourselves to the mayor and Shawn sharing his love for sprinklers... this came about. We invite you to try to incorporate new experiences in your monthly creative goals and introduce yourself to new people.
Who knows what will come about! Sprinkle some joy!
Intercultural Creativity® at its best!
#creativity #spreadjoy #rainbird #interculturaltraining #interculturalcompetence
Using All Of My Senses
Visiting my grandmother is packed with learning! I help her with her garden. I plant, smell and eat the leaves!
Yummy mint, basil and thyme!
I like to use all of my senses to connect with nature!! My brain thanks me too! -Shawn
CAFFE Diamond Creativity Tip
Each sense has its own 'cortical real estate' in your brain and they are located in different areas. By including multi-sensory experiences when you are facilitating your work increases the amount of network pathways between these cortical regions.
This is true for the classroom, the workroom and the boardroom.
Creating associations is the basic learning process. When you create interactive experiences for your clients, you increase associative linking so it's a deeper experience for understanding and future retrieval.
Want to increase empathy? The ability to perspective shift? The ability to see life from another point of view? Resilience?
Increase the 'cortical' gateways into the narrative.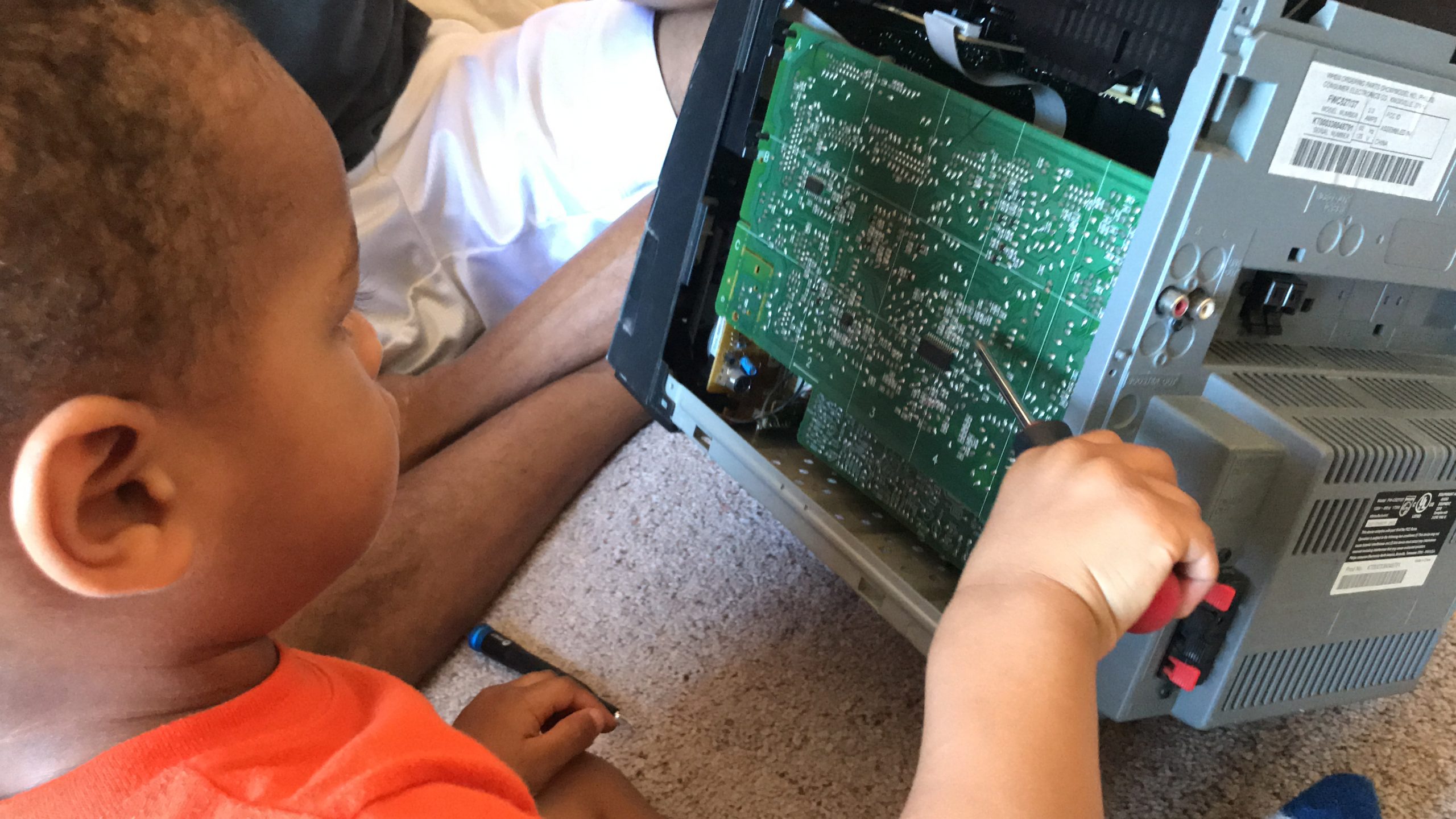 Let Us Build
I love to take things apart and rebuild them. I see so many things.
-Shawn
NASA found out that many of their younger scientists weren't thinking creatively and developing new innovations because they didn't have a childhood of "putting things together".
The scientists of the 50s and 60s had a childhood where they had to make box cars, take apart radios and TVs, and learn how to put things together from scratch.
A lot of our children today don't have that experience, which takes away from their imagination and their ability to connect the 'behind-the-scenes' workings to what they see the item doing.
It may take more time than usual but letting your children join you with 'putting things together' will help their imagination, their functional agility and their ability 'to see' beyond.
Twitter feed is not available at the moment.